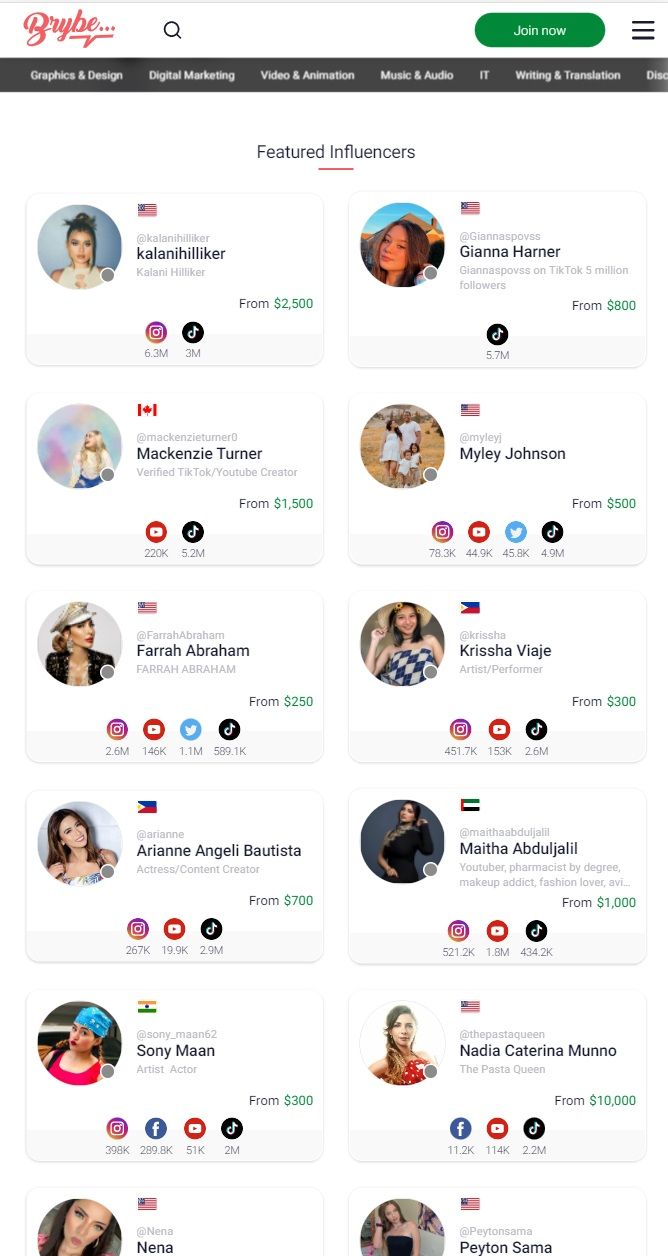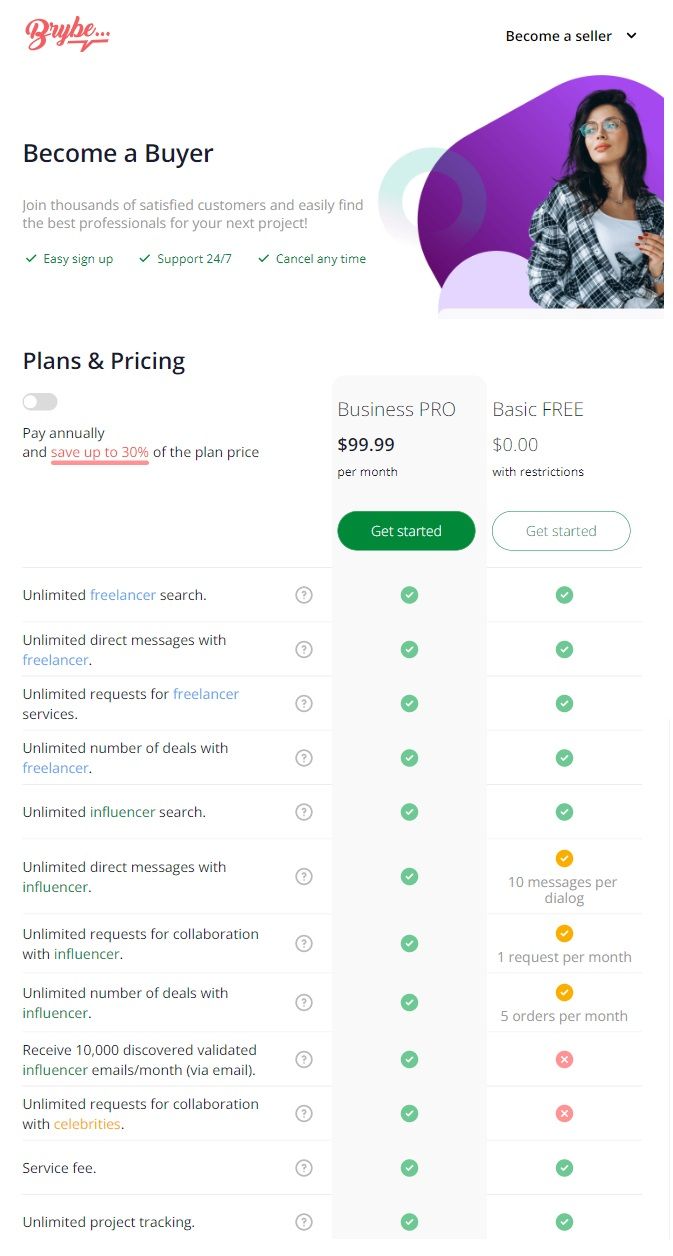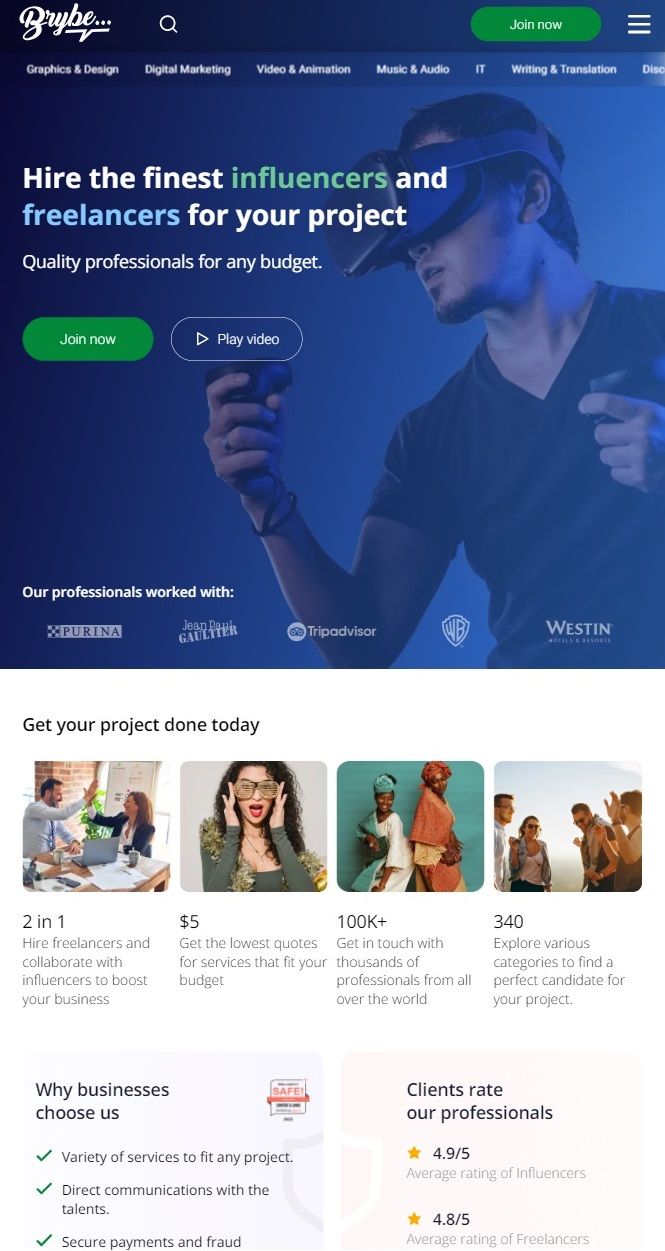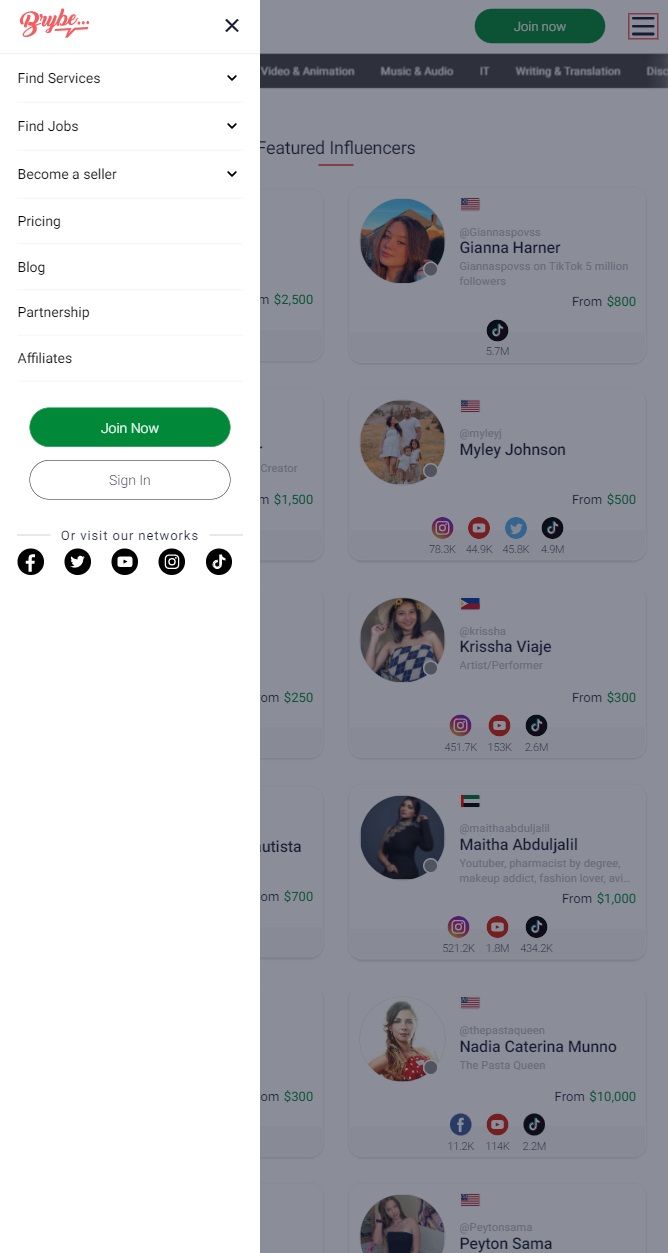 Brybe is a platform designed to simplify the search and interaction between Influencers (bloggers, opinion leaders, influencers) and brands (advertisers) around the world in all languages.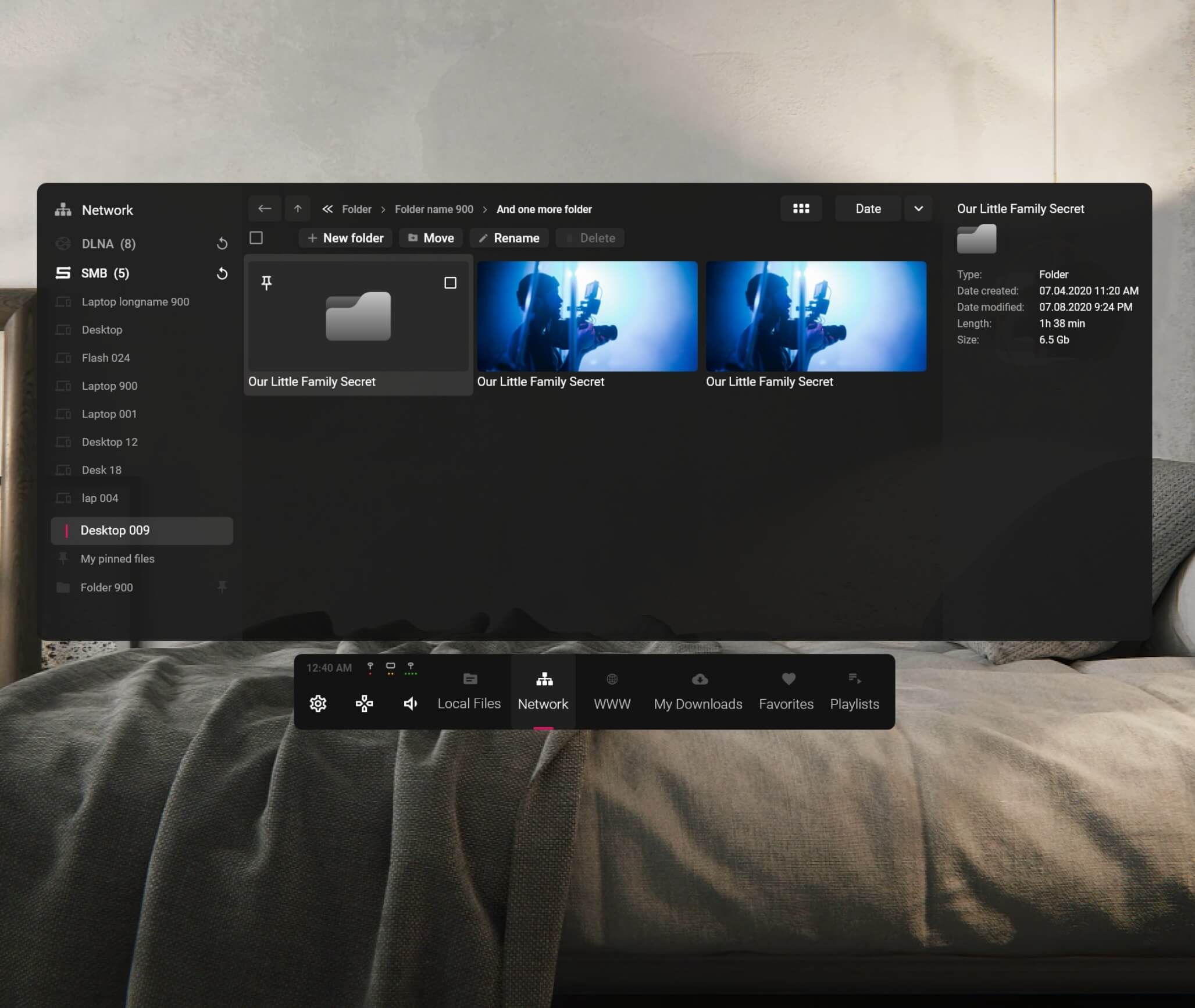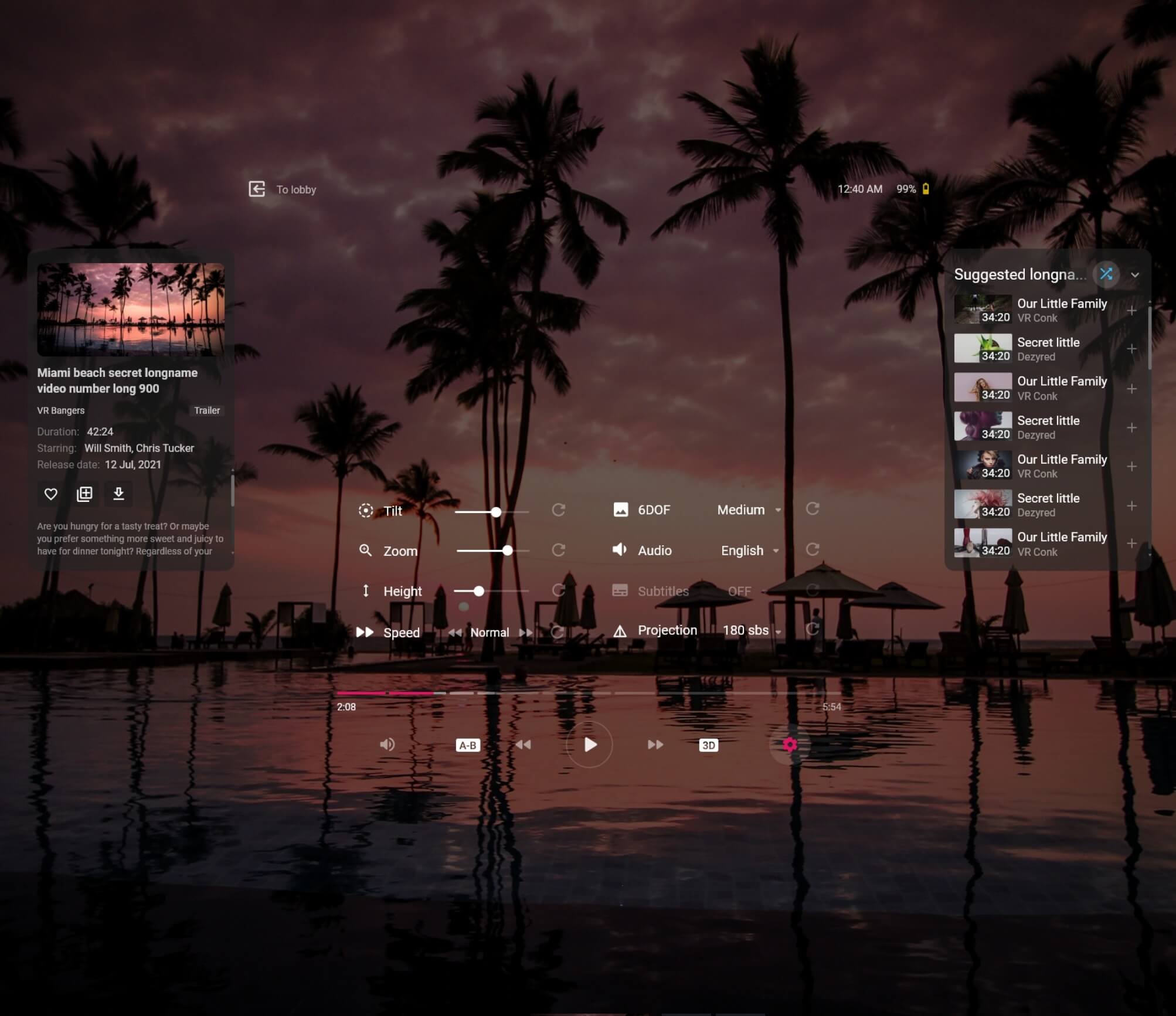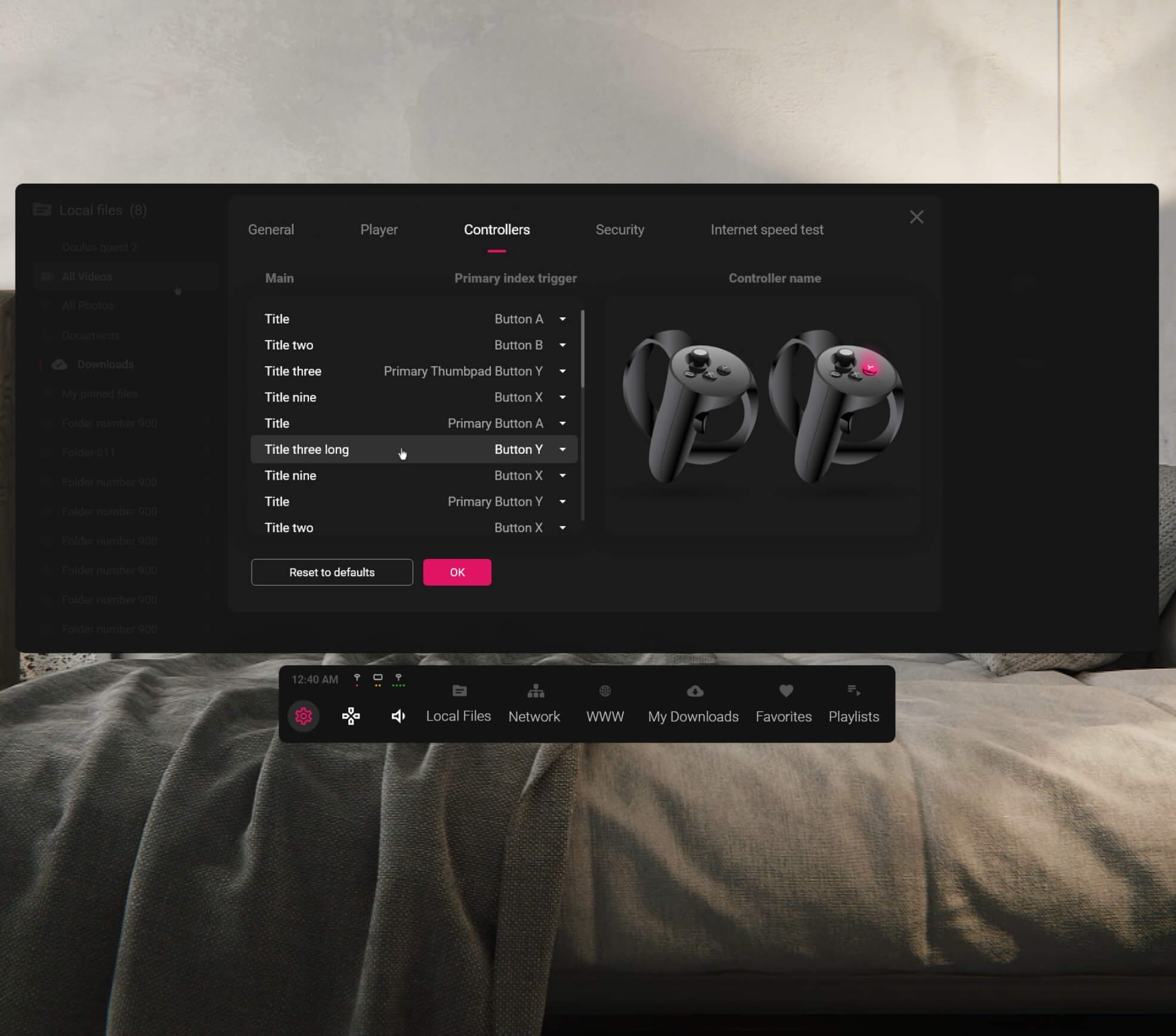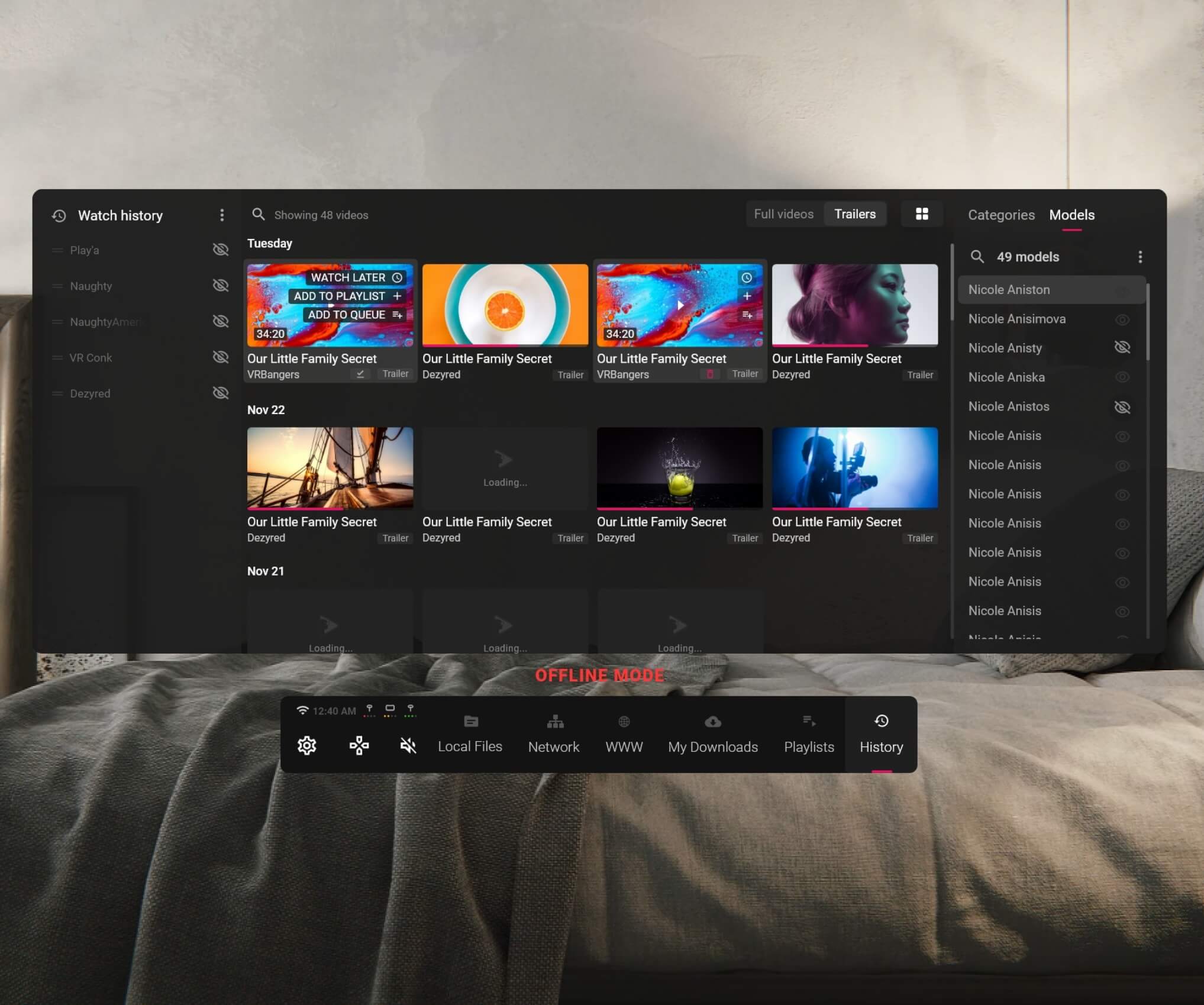 PLAY'A VR - a website for a virtual reality video player. Layout structure development, design engineering and creation, site layout. Primary content filling.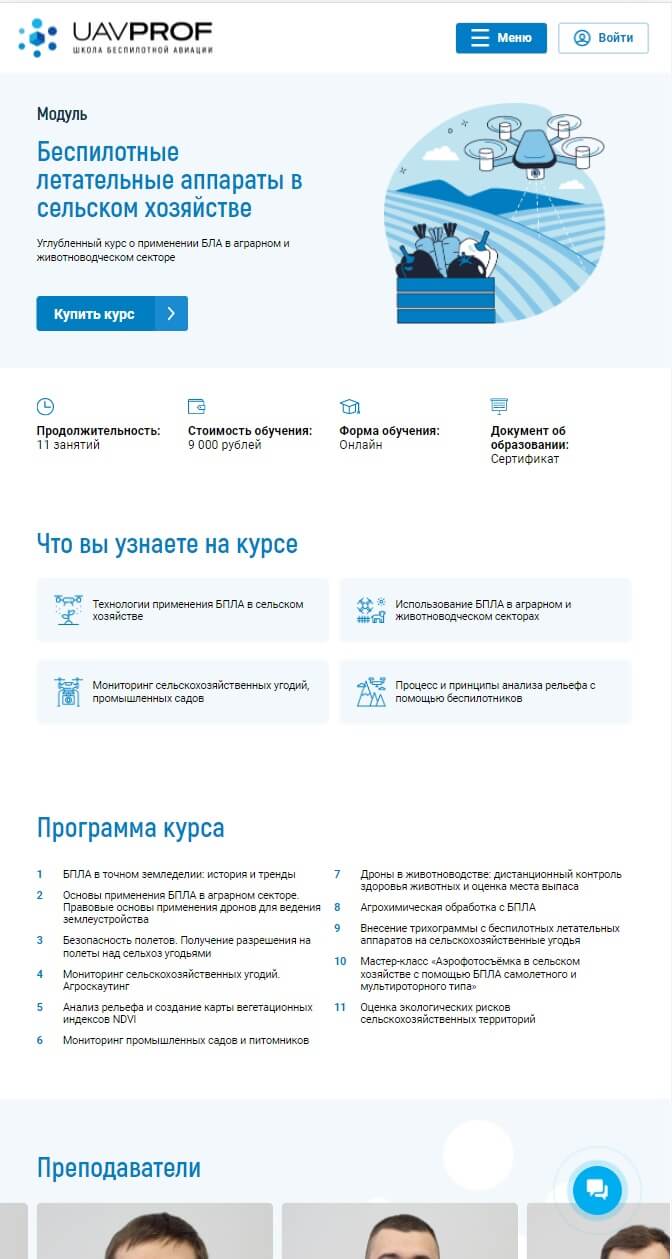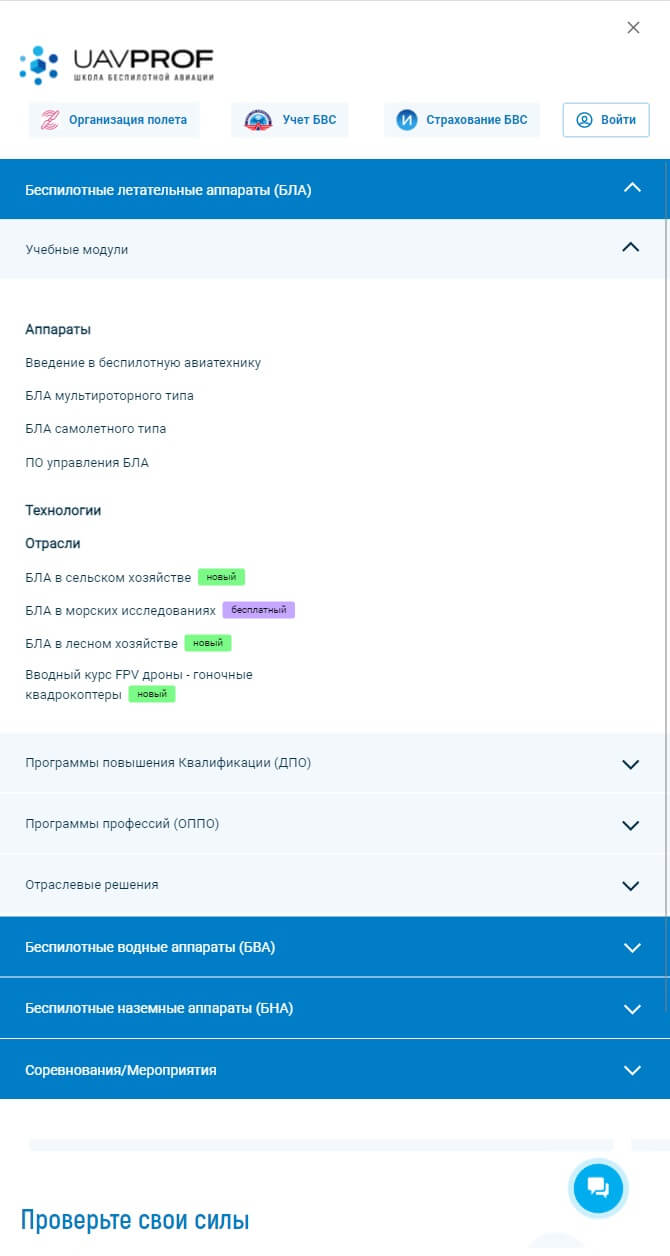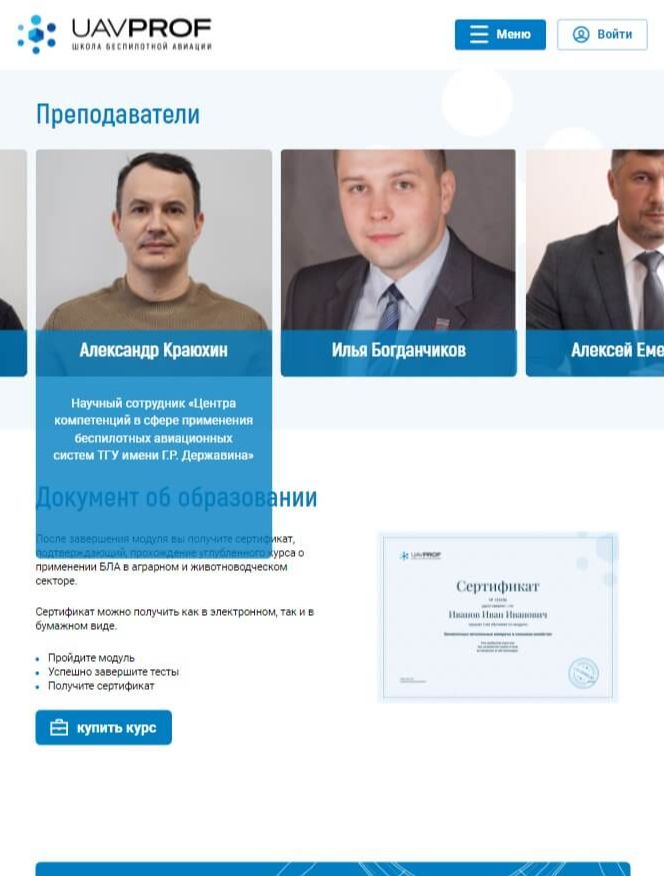 UAVPROF is a joint project of experienced practitioners, MIPT Advanced Control Systems Laboratory and the MAI Unmanned Aerial Vehicle Center.
Online exhibition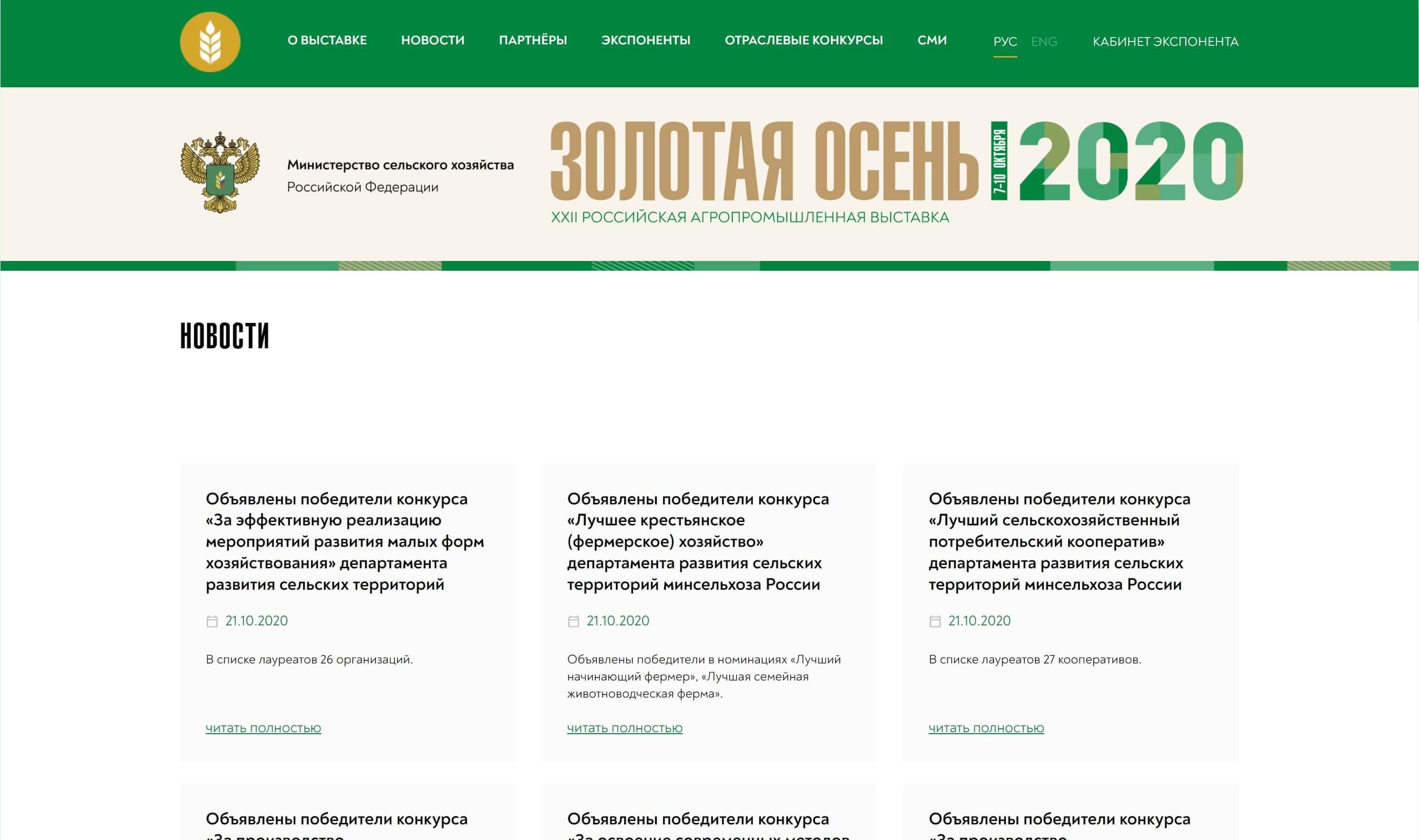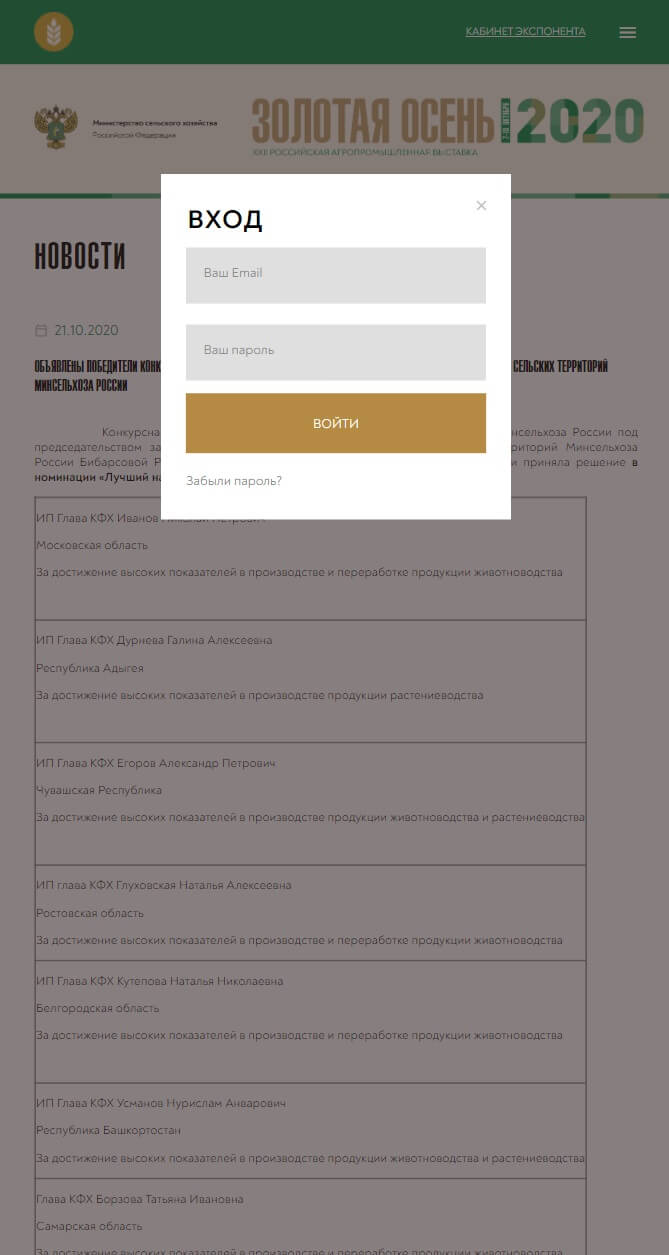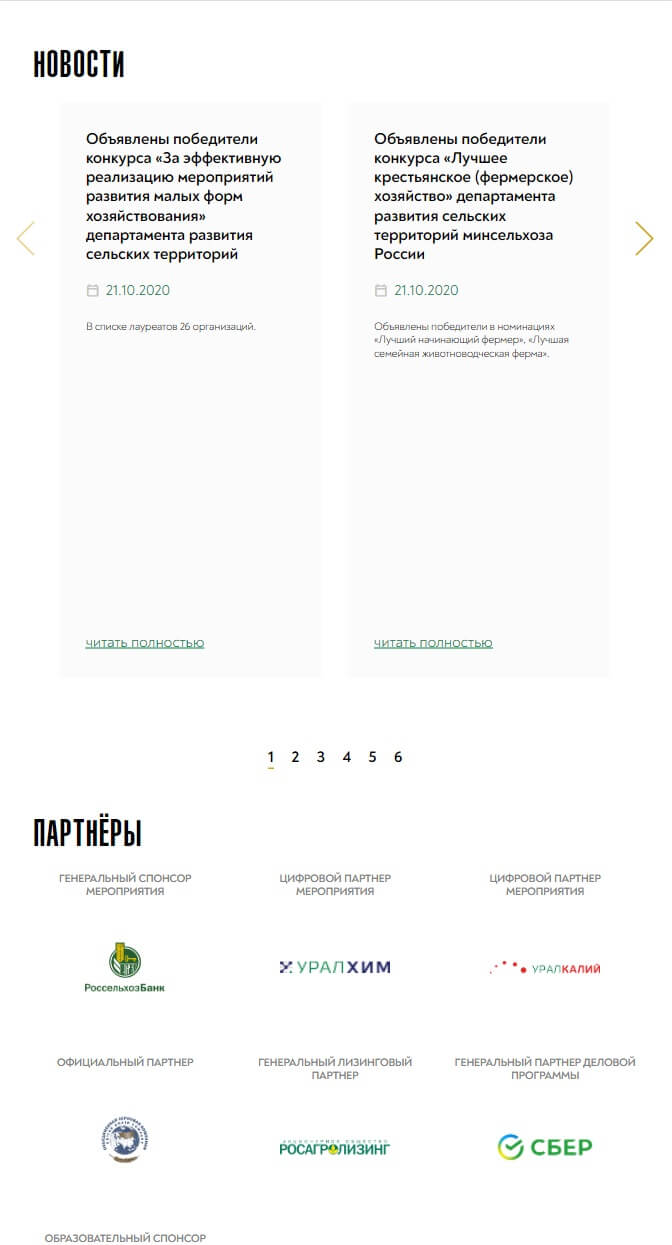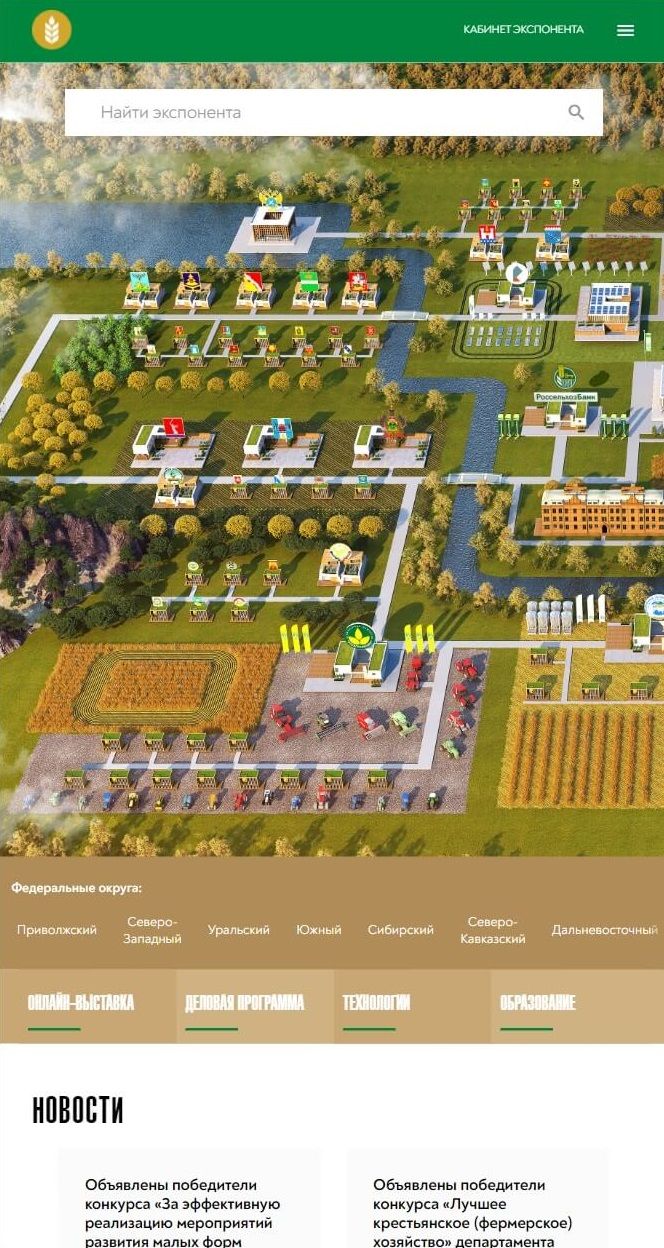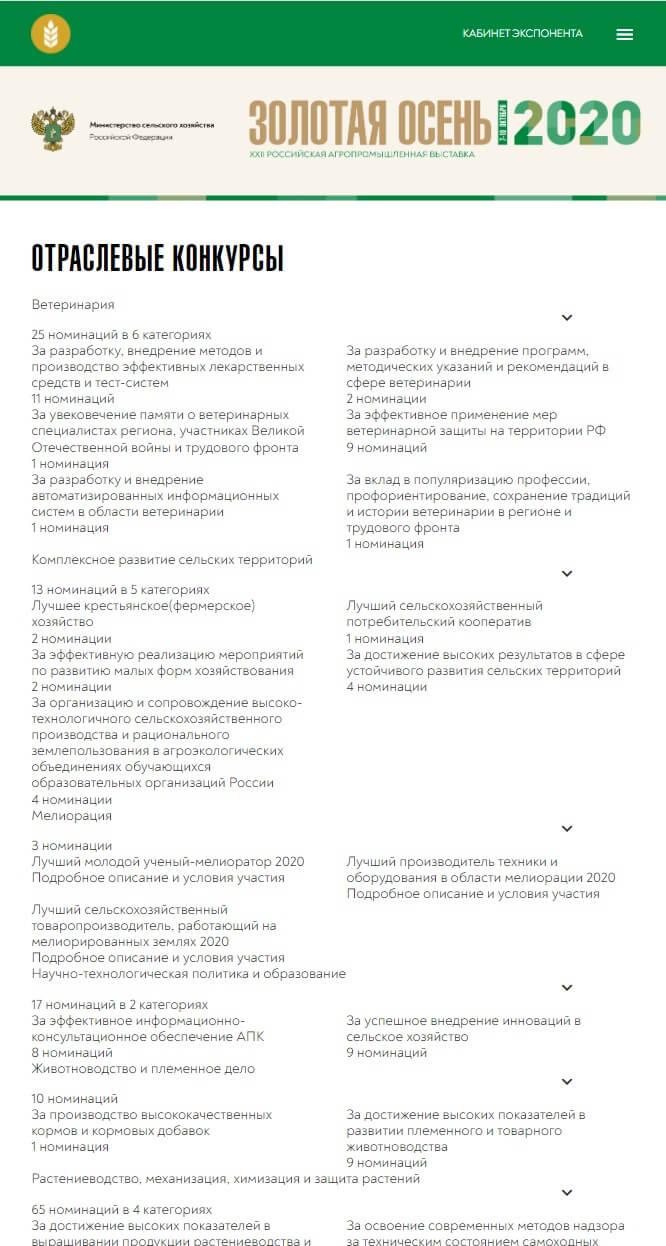 Implementation of the website project for the Russian agro-industrial online exhibition "Golden Autumn". Integration of panoramic pavilions, developed functionality and set up live broadcasts of the exhibition speakers.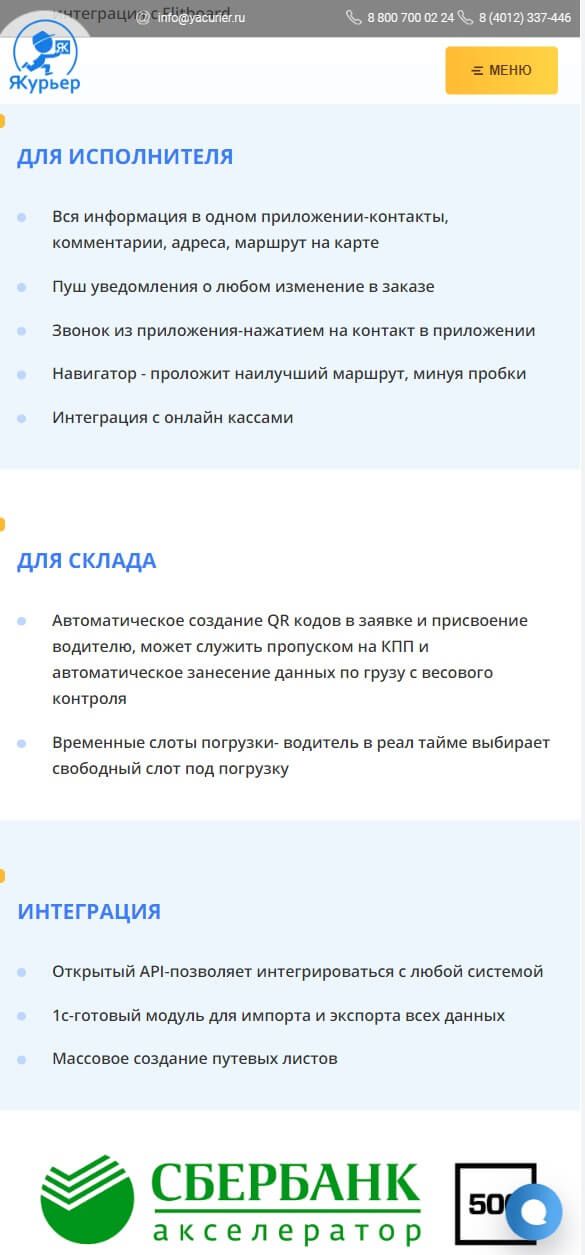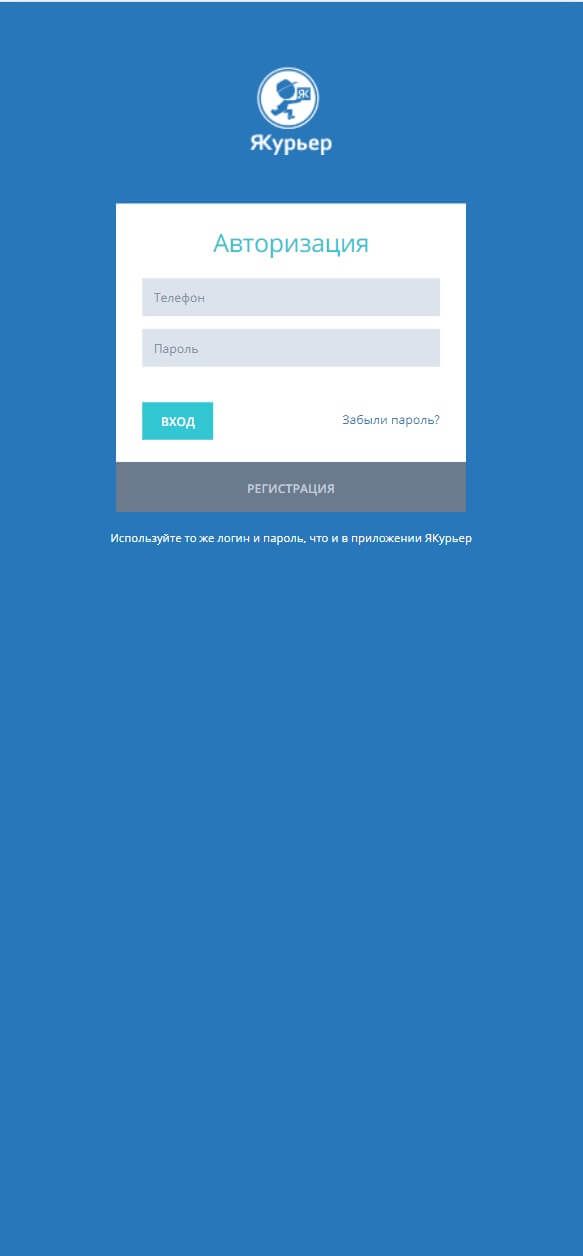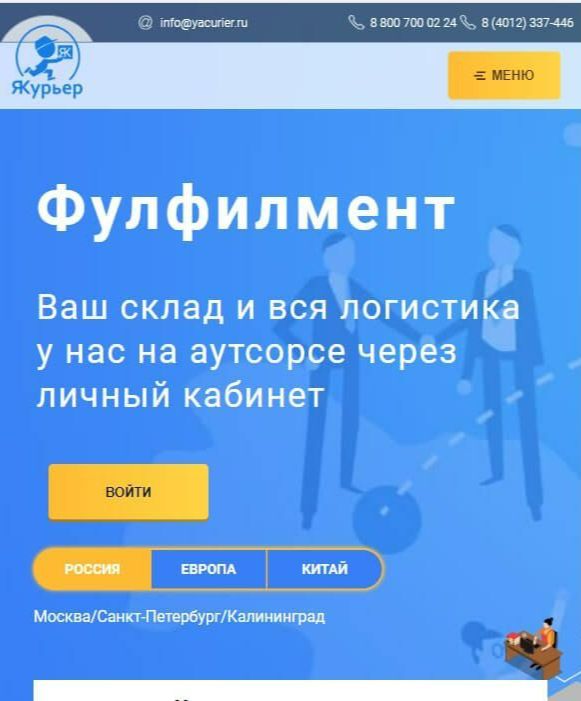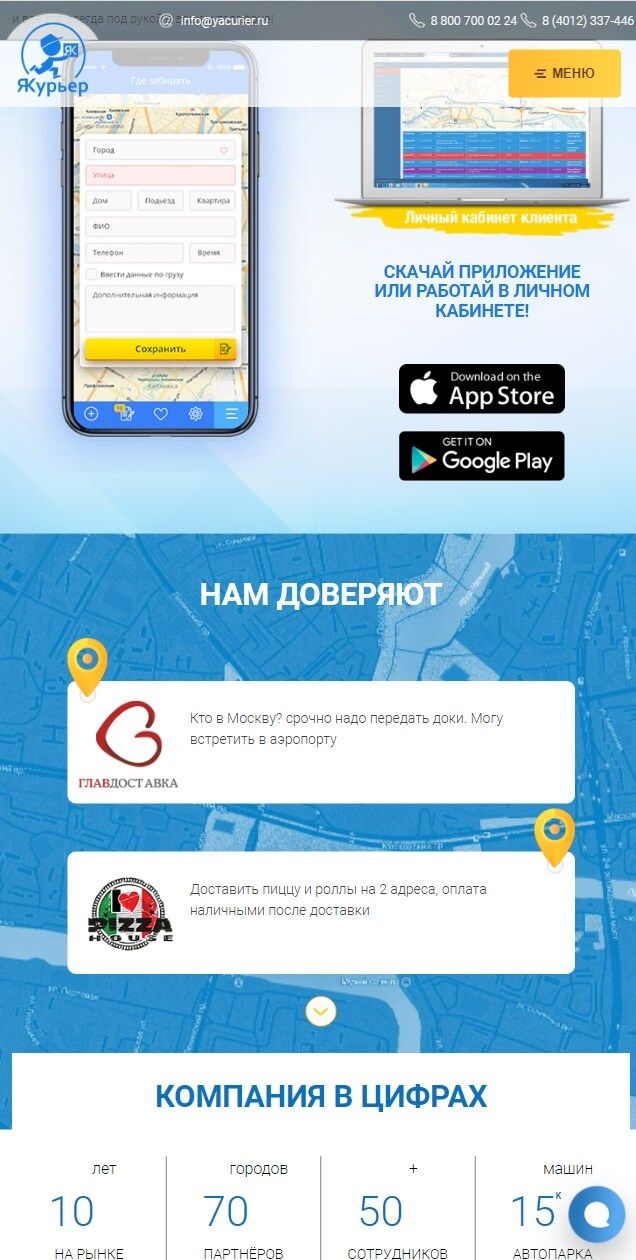 Website of the mobile service of the courier delivery service iCOURIER. Work on the development of the structure, layout and design of the site. The layout and the primary content. Basic Seo-optimization of the resource.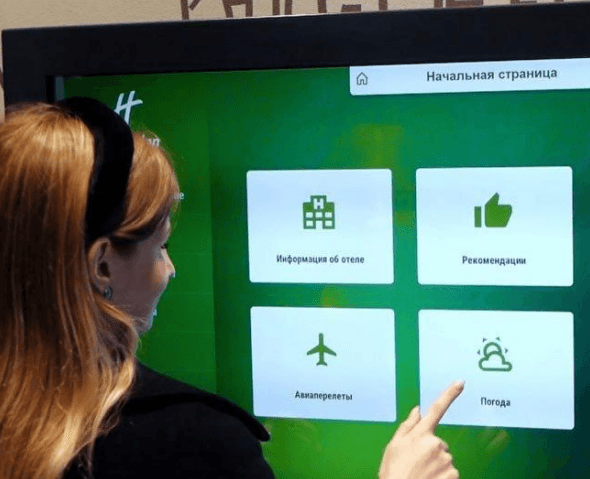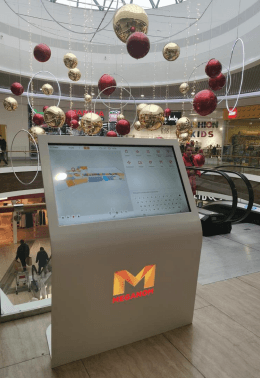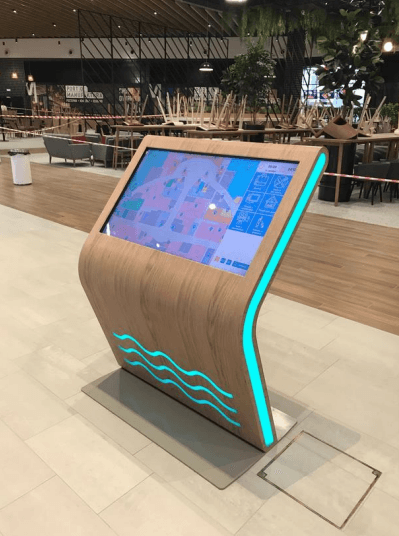 A system for remotely controlling content on TV screens. Demonstration of graphic images one at a time or in slideshow format with or without sound. Track visitor interactions with a smart video analytics system.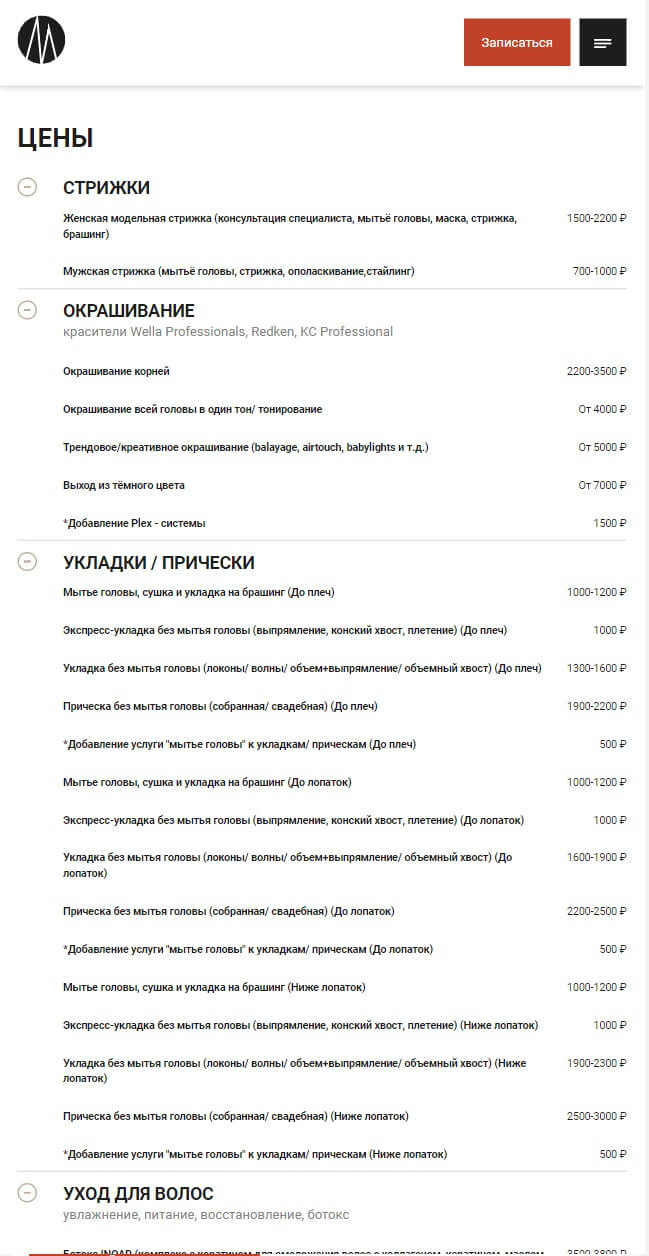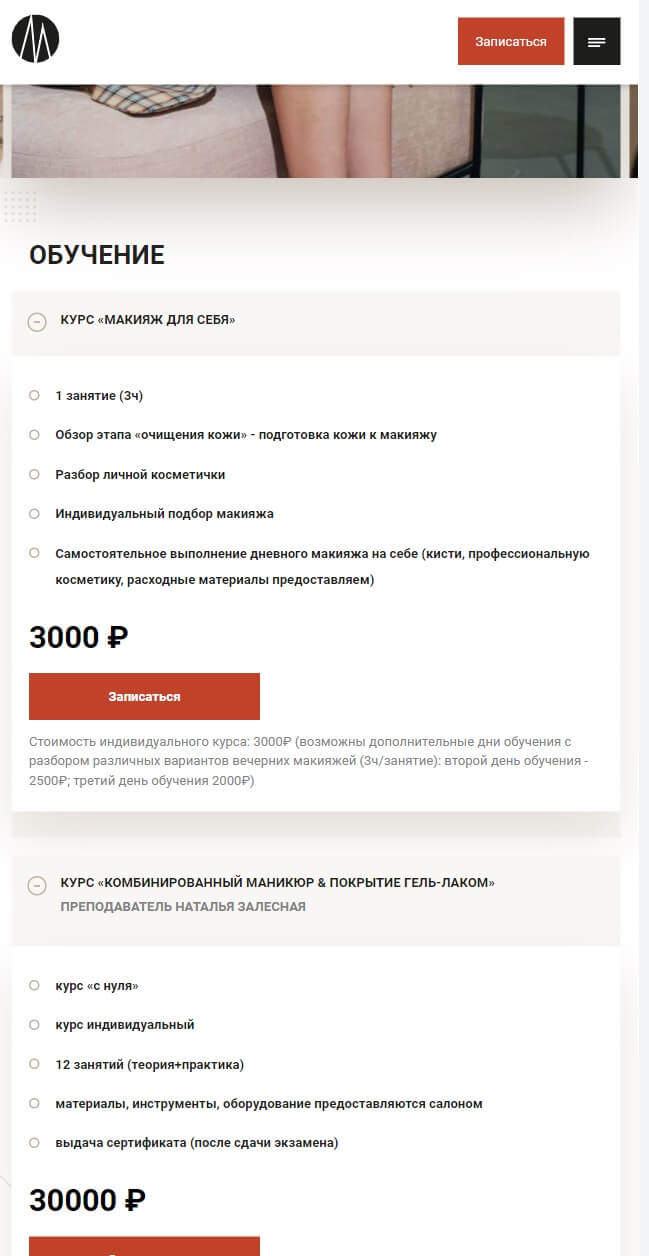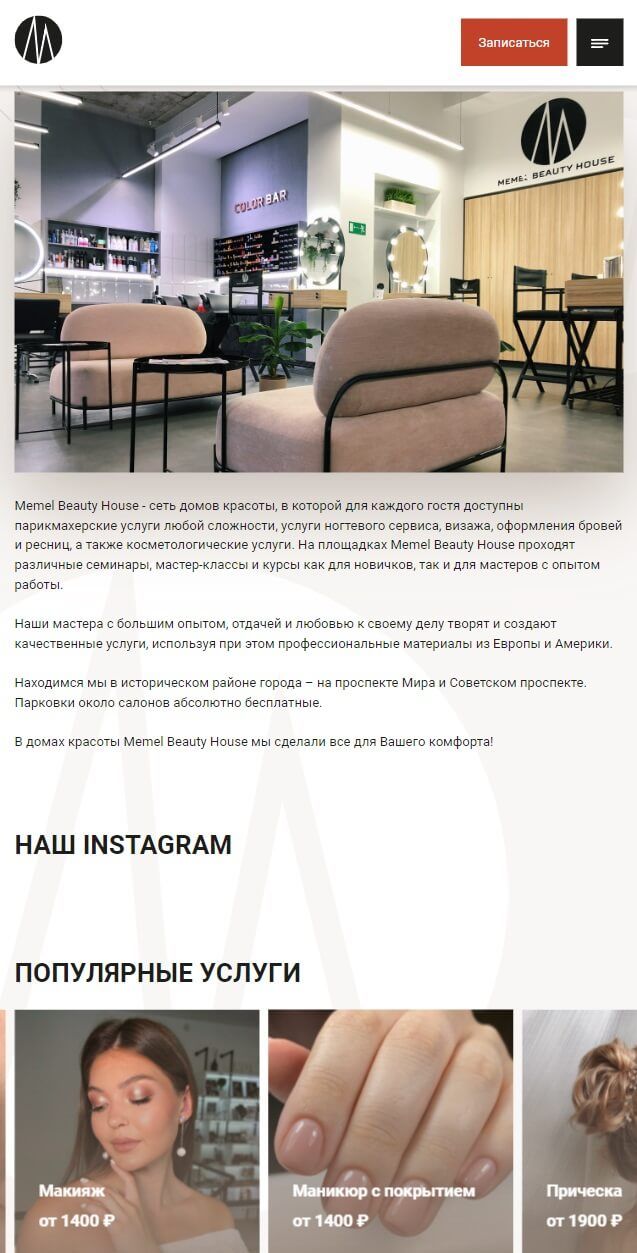 Website for the Memel beauty house chain. Implementation of the project from the structure development to the creation of the layout of the site and the development of its design. Initial filling of the site content and hosting.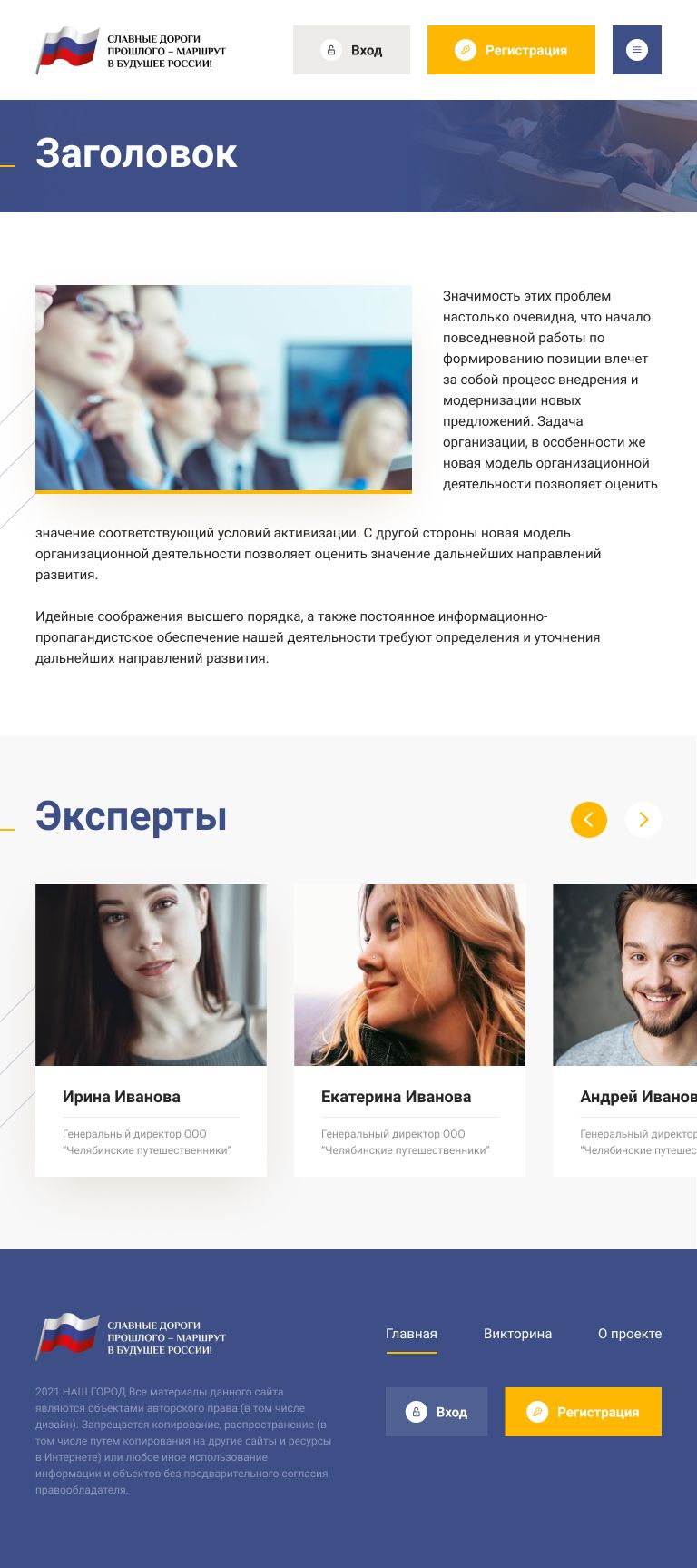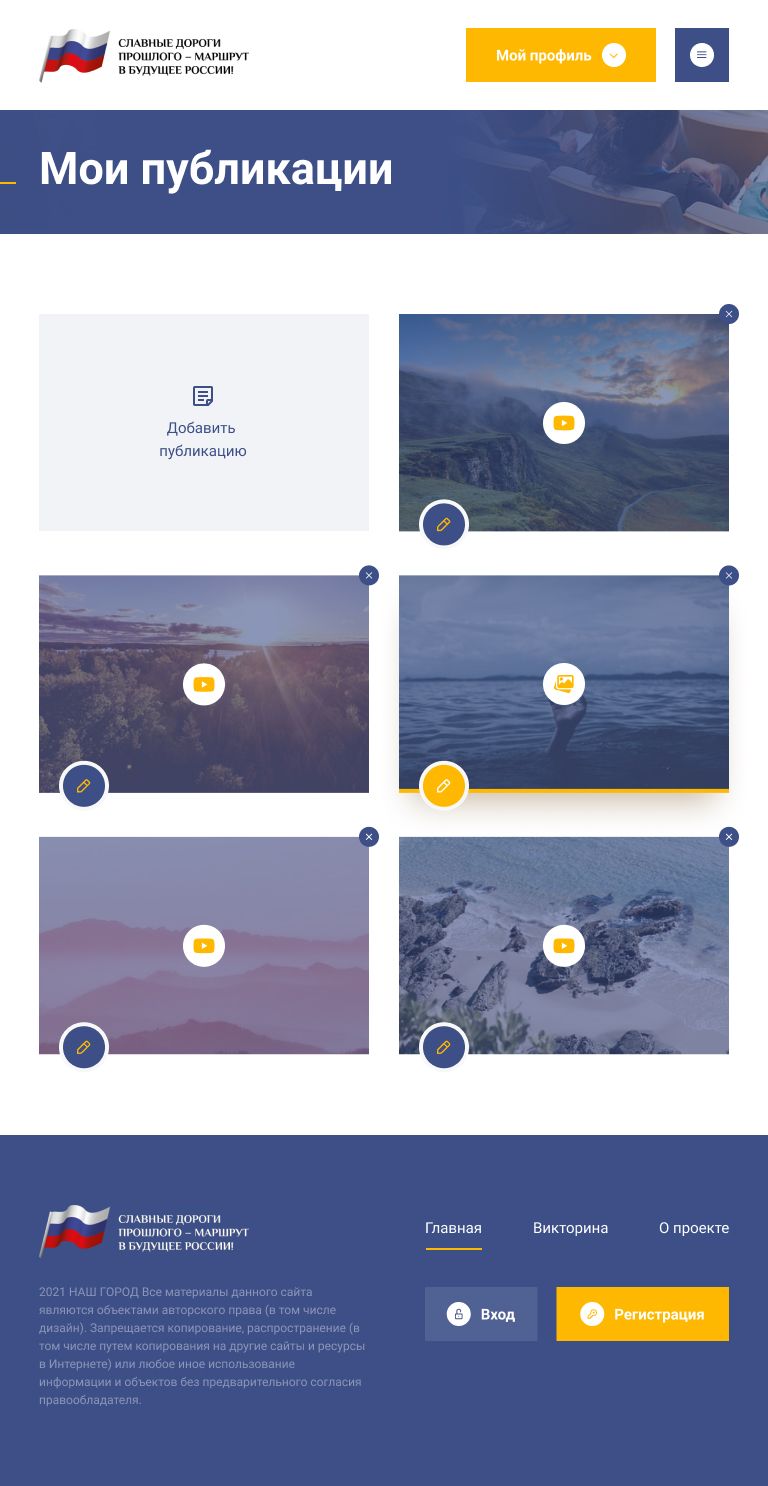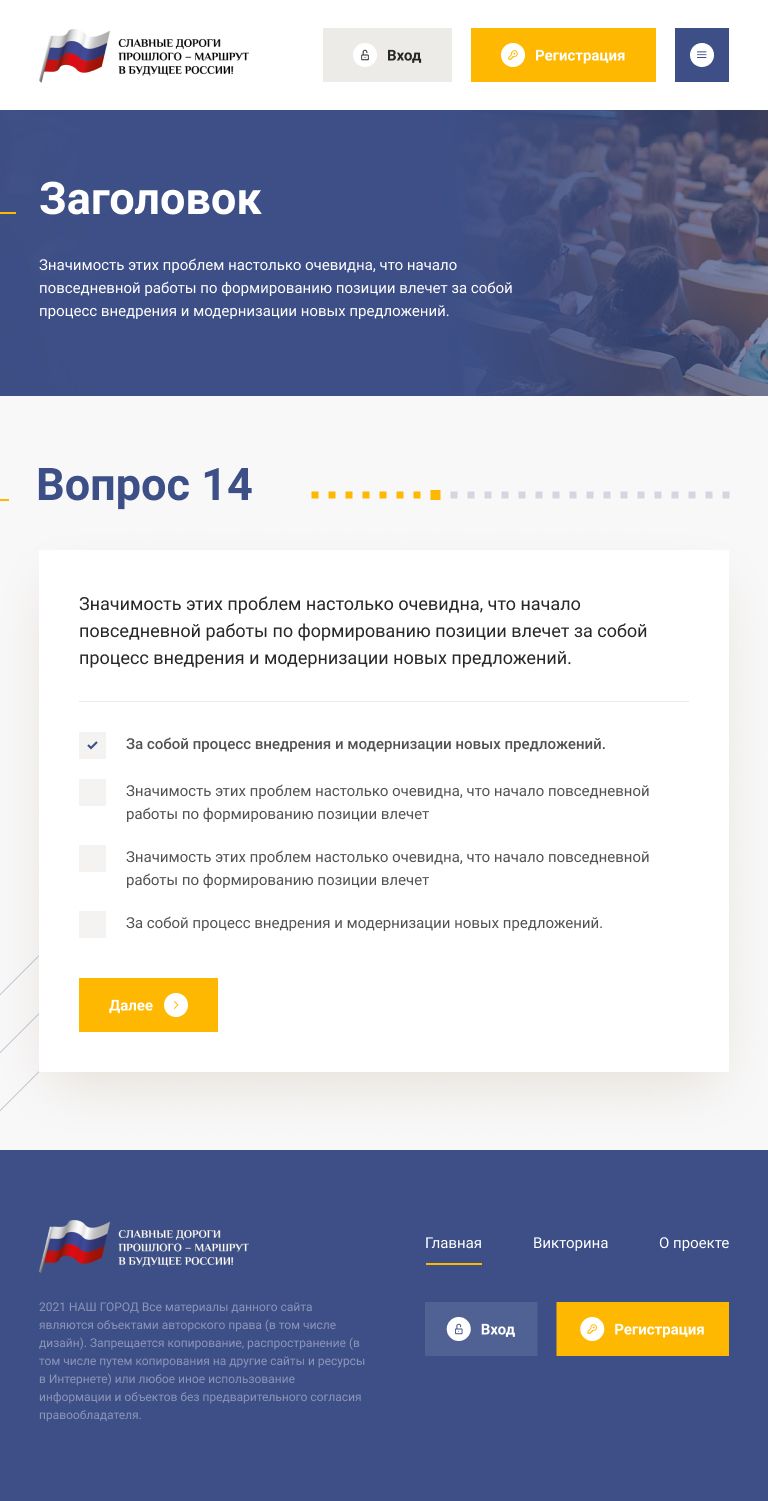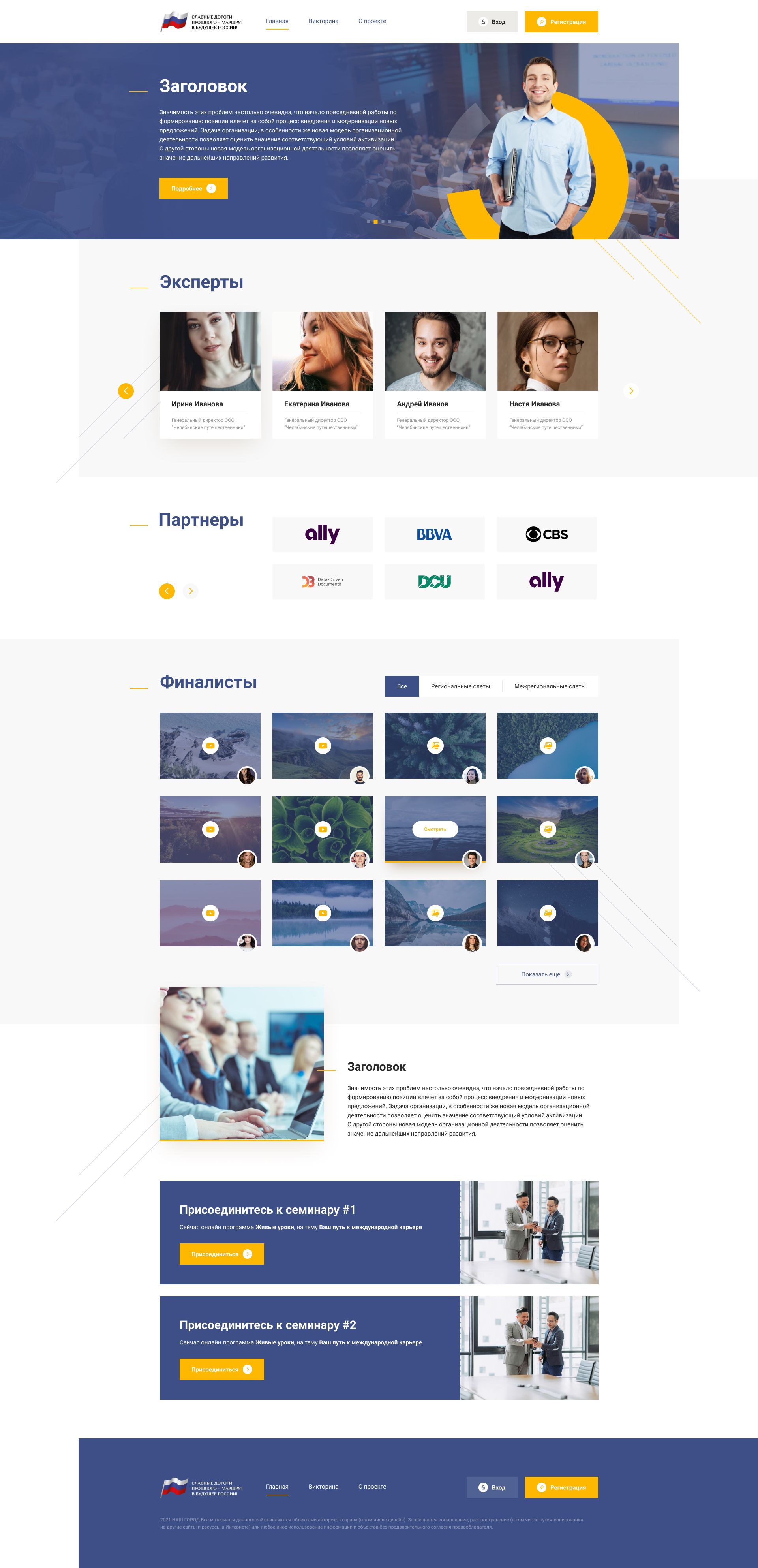 Quiz "The glorious roads of the past - the route to Russia's future. A platform for quizzes in a quiz-quiz format. Administrative panel with the quiz-test builder, viewing participants and their answers. Moderation of video and photo galleries of participants.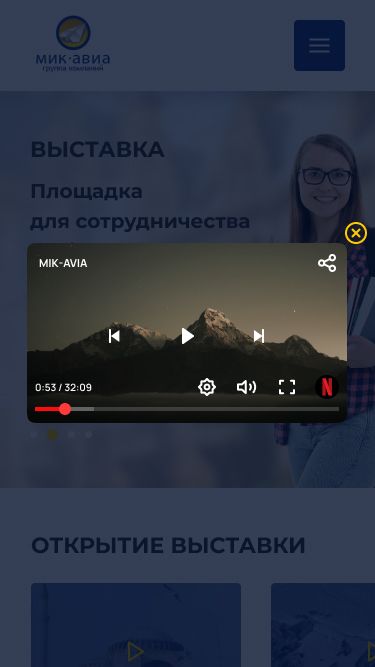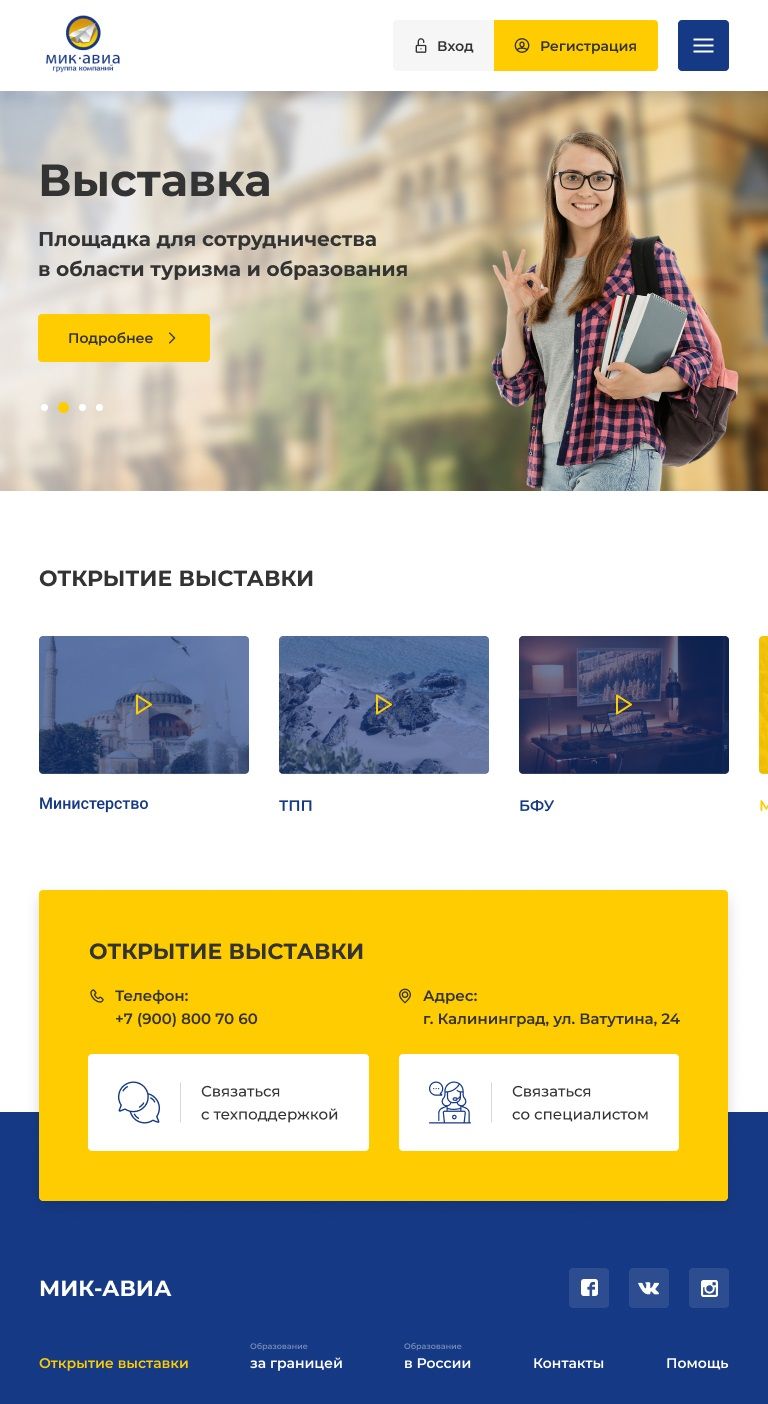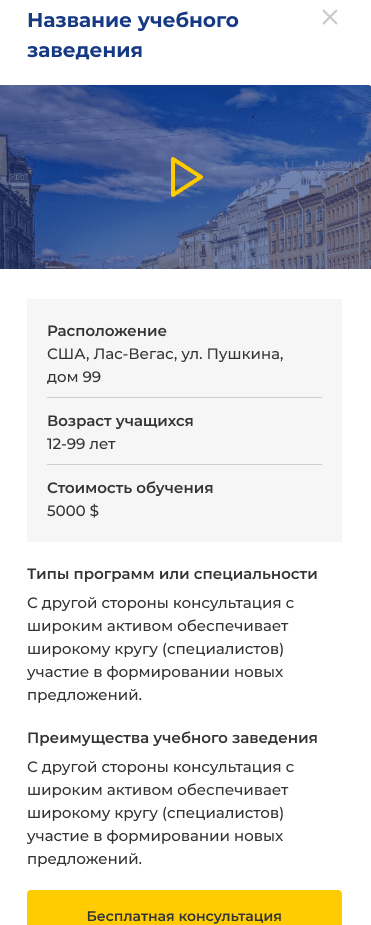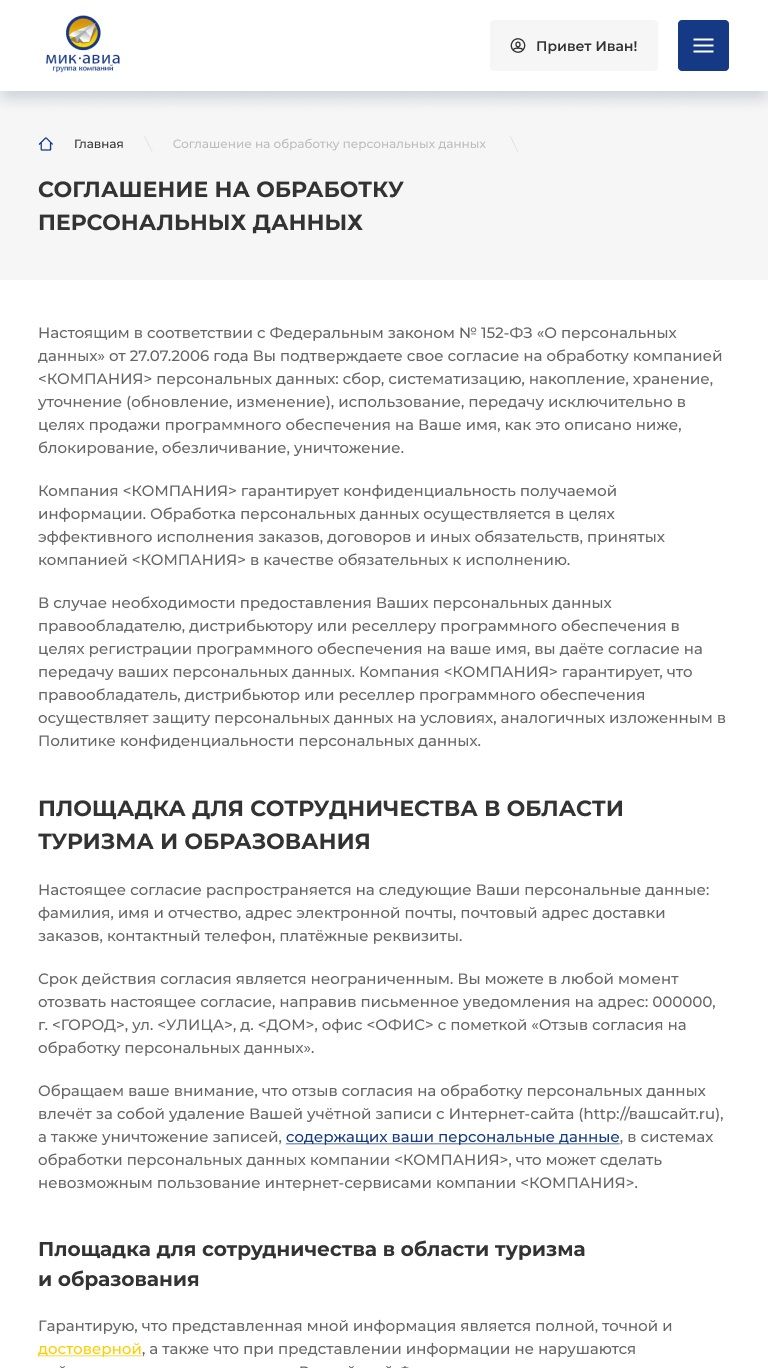 World Without Borders Online Exhibition. The site contains information about the participants and the exhibition schedule. In the administrative panel you fill out the schedule of events with a link to the broadcast, which opens in a modal window for viewing.